Discover the possibilities of the indices market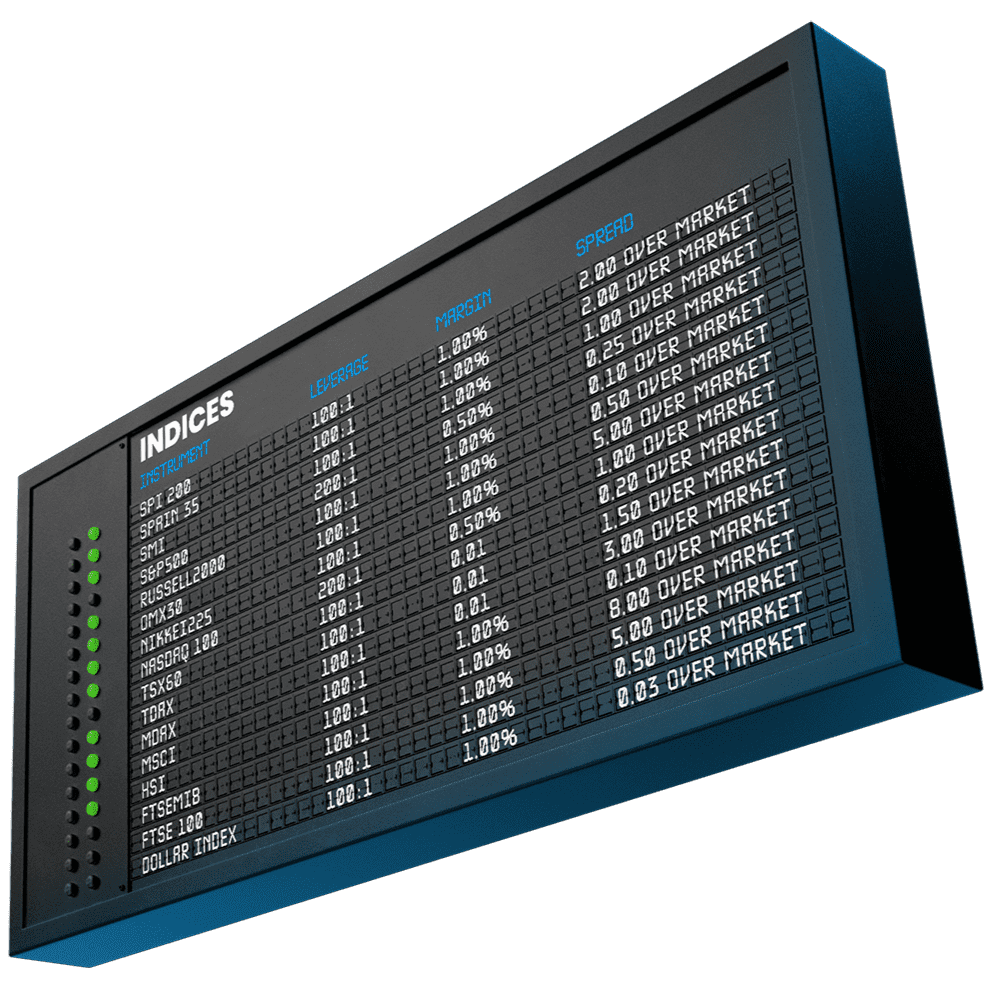 Index trading has become increasingly appealing to traders worldwide. To trade indices profitably and satisfyingly, it is essential to understand that stock indices consist of collections of individual company stocks in national or cross-sector economies. Phoenix provides a swift and thorough approach to trading some of the renowned and prominent indices such as FTSE100, Dow Jones, or Nikkei225 via CFD trading. Choose the illuminating path toward opportunities in index trading!
Trade now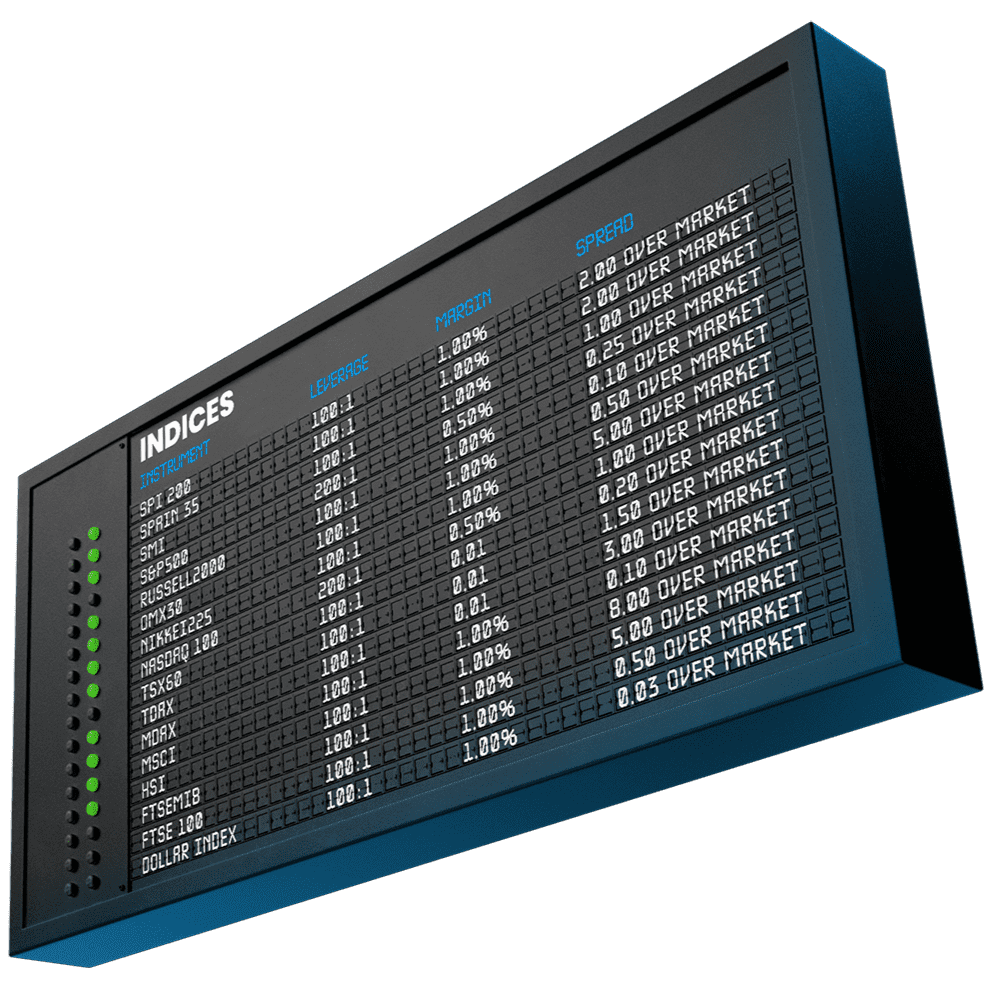 1.08771

-0.000910

(

-0.08%

)

1.27044

0.008360

(

+0.66%

)

1.34920

-0.006590

(

-0.49%

)
Indices trading features
20+ Index СFDs
You can find more than 20 indices assets for CFD trading at Phoenix. From NASDAQ 100 to the DAX the variety of indices CFDs offers numerous strategies for portfolio diversification.
Easy access
At Phoenix, you can access well-known indices CFDs that cover a variety of national and sectoral areas in finance and industry quickly and easily.
Reputability
The Phoenix trading platform provides traders with the opportunity to engage in CFD trading on globally recognized "benchmark indices," which are highly demanded and traded on international stock markets.
Technology
The advanced trading terminals offered by Phoenix ensure improved market performance throughout your trading experience. With reliable and responsive high-tech software solutions, you can maintain your focus while trading.
Spreads flexibility
FTSE100, the Dow Jones, and many other indices CFDs at Phoenix offer flexible spreads and leverage, which provide favorable and informative trading conditions for traders to develop and establish their own trading strategies.
Dedicated support
The professional support team at Phoenix is comprised of experts who are dedicated to ensuring that traders do not get lost in the complexities of trading. They work diligently to guide traders through any confusing or uncertain situations that may arise.
Join Phoenix
How to trade indices
It is important to keep in mind that a single index can comprise stocks from many different companies before opening any trades on indices. The financial situation of one major company included in the index basket can impact the price movements of the entire index. The indices market is volatile, and trading CFDs on indices allows you to speculate on price fluctuations without owning the underlying asset. Therefore, conducting prior market analysis is crucial, and in this regard, you can rely on Phoenix's economic and market analysis tools to navigate the unpredictable waters of indices trading.
Start trading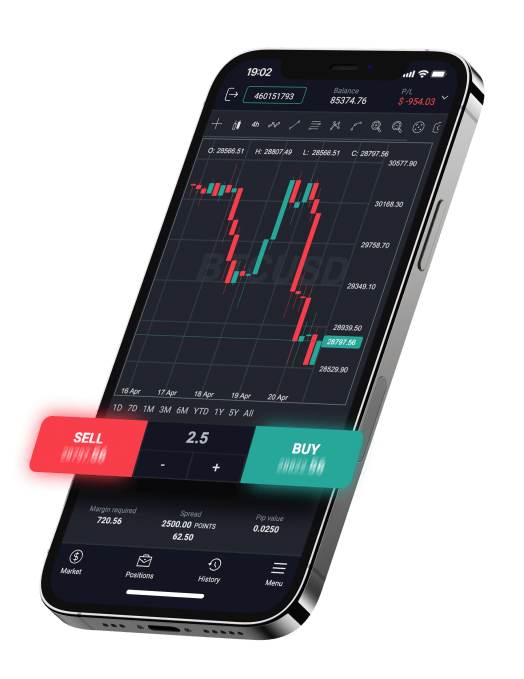 Why trade indices CFDs with Phoenix
Trading indices CFDs with Phoenix has multiple advantages and benefits. Firstly, the trading conditions are flexible, and there are several trading accounts designed to meet the needs of different traders. Secondly, advanced technologies enable traders to remain responsive and consistent in line with various market fluctuations. Additionally, there is an extensive education center that covers hundreds of trading topics, which can help traders develop and enhance their CFD trading skills.
Open account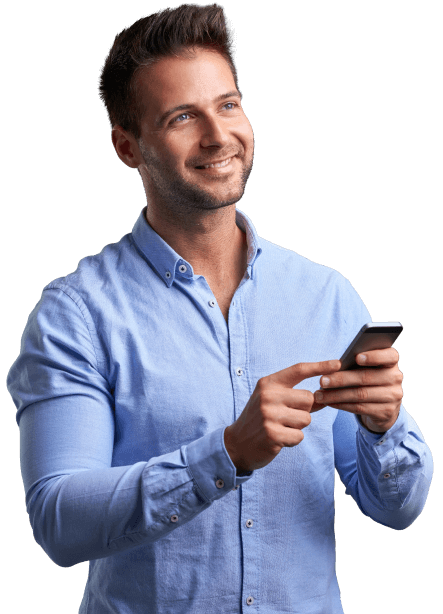 Phoenix CFD offer for indices
| | | | |
| --- | --- | --- | --- |
| Symbols | Description | Leverage (UP TO) | |
| AUD200 | Australia 200 Cash Index | 200 | Buy Sell |
| DE40 | Germany 40 Cash index | 200 | Buy Sell |
| ES35 | Spain 35 Cash Index | 200 | Buy Sell |
| F40 | France 40 Cash Index | 200 | Buy Sell |
| JP225 | JPN225 | 200 | Buy Sell |
| N25 | Netherlands 25 Cash Index | 200 | Buy Sell |
| STOXX50 | Euro 50 Cash index | 200 | Buy Sell |
| UK100 | UK 100 Cash Index | 200 | Buy Sell |
| USTEC | NAS100 | 200 | Buy Sell |
| US500 | SPX500 | 200 | Buy Sell |
| US30 | Dow Jones 30 | 200 | Buy Sell |
| SWI20 | Switzerland 20 Cash index | 200 | Buy Sell |
Delve into the indices market
Indices prices are closely linked to the economic and political contexts of both national and global levels, and their fluctuations can impact the financial flow of national economies and key industrial sectors. Therefore, indices are considered significant game changers in the market, particularly for well-known companies like British Petroleum, Apple, or Deutsche Bank, which are part of broader indices. To make the most of these game-changing stock market moves, you can leverage Phoenix's advanced technologies, favorable trading conditions, and instant analytics as your guide in the complex world of indices CFD trading.
Start trading